NEW to the Website:
2017-2018 Yearbook

37th Annual Senior Singles Championship Tournament
October 13 - 15, 2017
Terrace Lanes, Frederick, MD
Entry Form
24th Annual Mixed Championship Tournament
November 18 & 19, 2017
Greenway Bowl, Odenton, MD
Entry Form
8th Annual Ladies Singles Championship Tournament
December 3, 2017
Bowl America, Glen Burnie, MD
Entry Form
Are you a Level 1 Coach or in the process of getting it and want to take the next step and become a Bronze Level Coach? Here is your chance. October 21 and 22 at Ft Meade there is a Bronze Level Certification going on.
Click here for details.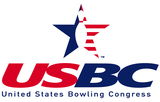 ---